Growth
Drive more footfall from local shoppers already looking for your products
Get more customers
Insight
See how people find in-store products locally and better understand your customers
Powerful analytics
Partnership
Dedicated support from a team of specialists to keep your business performing at its best
Help getting started
Bring online shoppers in-store
Automatically show in-store products to local customers searching nearby, and send them to your store.
Use your live inventory data to attract nearby customers
Unlock the value of your in-store inventory through the world-leading NearLIVE platform. Stream live product availability data at the highest fidelity possible to the places local customers are looking for it.
Businesses getting more footfall today
"The Initial integration with our existing data was simple and now we get great results from customers coming in for products they've researched online and are available in their local store."
See more customer stories

"We've had customers walk in with their phones asking for specific products, saying they didn't know we existed, it's creating a lot of awareness. NearSt has made our lives so much easier!"
See more customer stories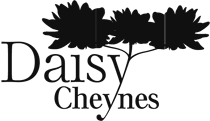 "People can see what they want is in our shop, so can visit and buy - an instant gratification even Amazon can't deliver."
See more customer stories