Grow your stores'
local presence
Make your business appear for more local customers more often by automatically displaying your products on Google and Facebook.
46%
of shoppers confirm product availability online before going to store
83%
of online shoppers would go to store if they knew the product was available
41%
of shoppers wish that stores would do a better job of sharing inventory information
Show local customers what's in store
Google See What's in Store allows shoppers to browse your stores stock from their phone or laptop. Helping them choose to shop with you.
check
Showcase to customers what's available in your store
check
Make your store more visible in Google
check
Attract local customers to your store
"NearSt is an amazing concept. By linking our stock database to Google search results our customers have instant information on what we sell. They see instantly if the product they want is in stock and what the price is."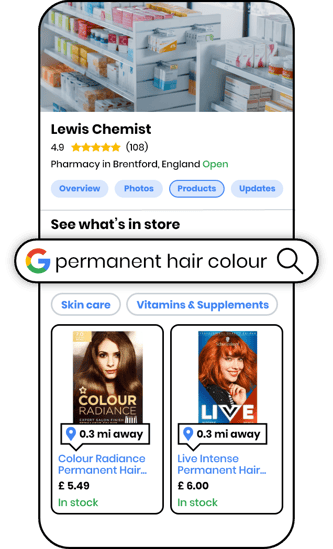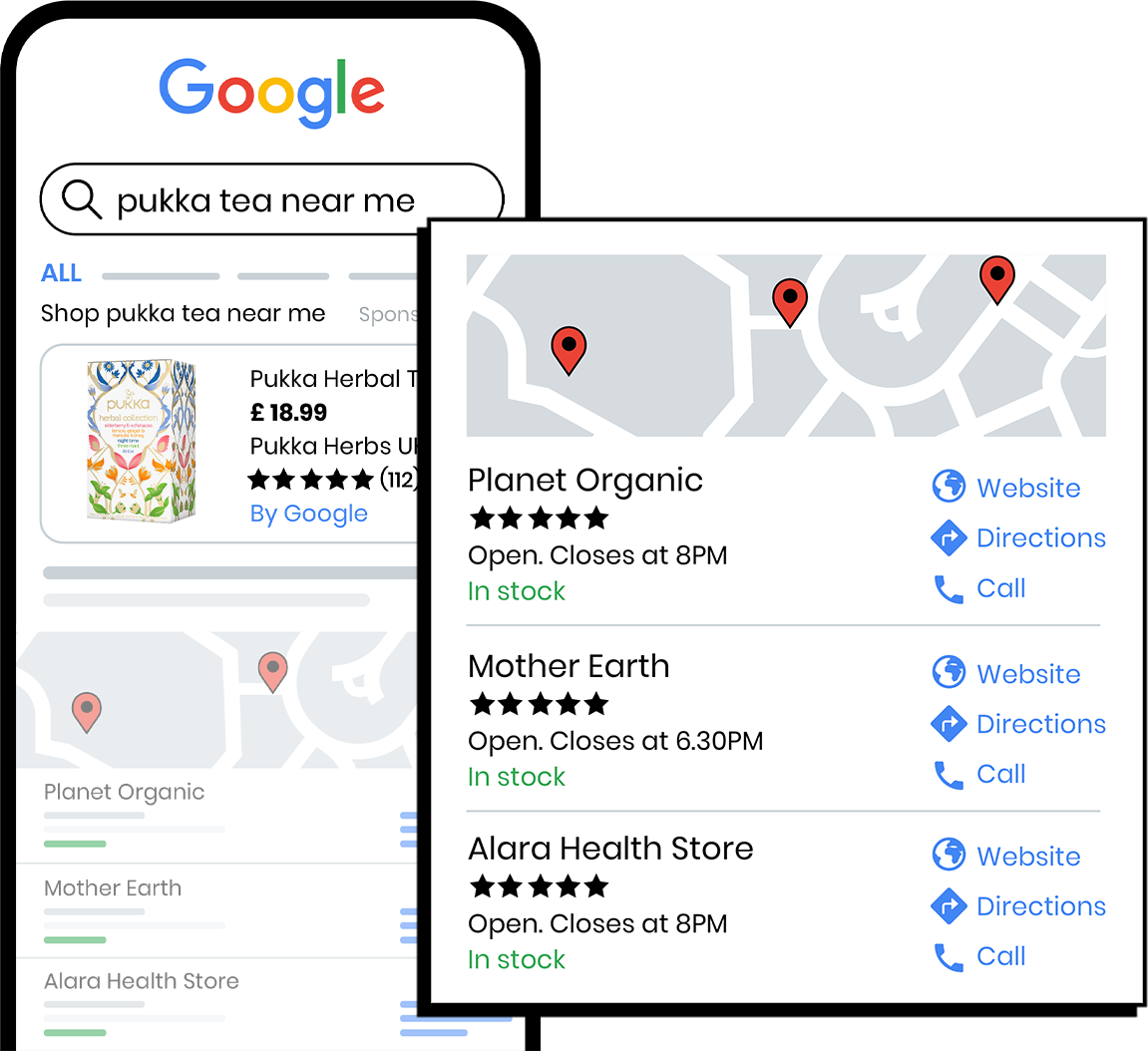 Increase your local visibility online
Listing your products in Google means your stores appear in more searches, across Google Shopping, Maps and the Google Homepage. More local visibility means more in-store customers.
Display your products in Facebook
Create a professional-looking Facebook shop with just 1 click and make it easy for your followers to shop your live in-store products.
check
Showcase what's available in your store
check
Tag posts & stories with products
check
Setup and managed automatically by NearSt
"We are seeing more shoppers mention having seen the products on Facebook, when they come in."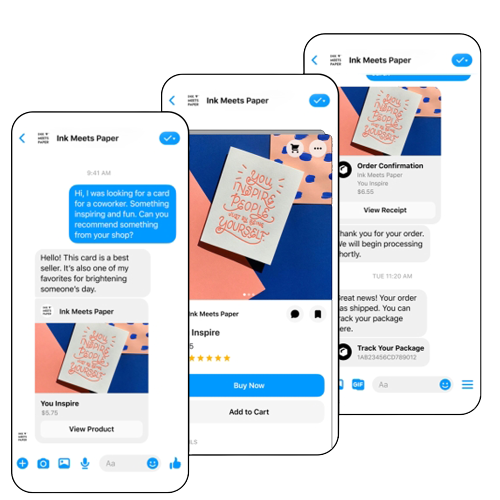 Answer product queries in real-time
When your inventory is connected to Facebook, you can respond to product enquiries through Messenger and Whatsapp with links to your in-store products, helping you better serve your local shoppers where they spend their time.
"We can now share our products on Messenger, keeping our customers informed and responding to any enquiries both in and out of hours"
Appear automatically
NearSt matches your products with potential customers looking for them nearby; whether they're searching for "Nike AirMax Size 8" or "Gift ideas for boys".
Set and forget
NearSt monitors your feeds and integrations 24/7, so you have the confidence that your inventory is always available for your customers to browse.
No product data needed
The NearSt platform takes care of sourcing product information, showing high quality results to your customers without timely data entry requirements.
Why 1,000s of retailers already use NearSt
See how other stores are making their store number 1 locally
We've driven [[500,000+]] online shoppers to buy in independent and chain stores like:
Starting with NearSt is simple
Automated set-up, 100s of EPOS integrations and our team of Google-qualified marketing experts take the hassle out of local marketing, so you can focus on running your business.
2
We'll contact you to connect your store
3
Your products appear in Google
Get started today
Leave your details and one of our team will be in touch.
"Using NearSt helped us sell our weekend bags. Before then despite being on special offer they never sold. Since using NearSt our weekend bags are one of our most popular items. "
"Marketing sometimes can be a bit hit and miss. I can see with NearSt that it's working - as no one would otherwise ever know which products I stock behind the counter, let alone ask for it!"