Win local customers with Google Local Inventory Ads
Thousands of people near your shop are looking for your products online. Local Inventory Ads bring them into your store.
50%
of 'near me' searches result in a physical store visit
78%
of local searches on a mobile result in an offline purchase
72%
of consumers that did a local search visited a store within 5mi
Show your in-store products at the top of Google
Google Local Inventory Ads place your products right at the top of Google searches. So whatever your local customers are looking for they'll see you've got it.
"We've had customers walk in with their phones asking for specific products, saying they didn't know we existed, it's creating a lot of awareness. NearSt has made our lives so much easier!'"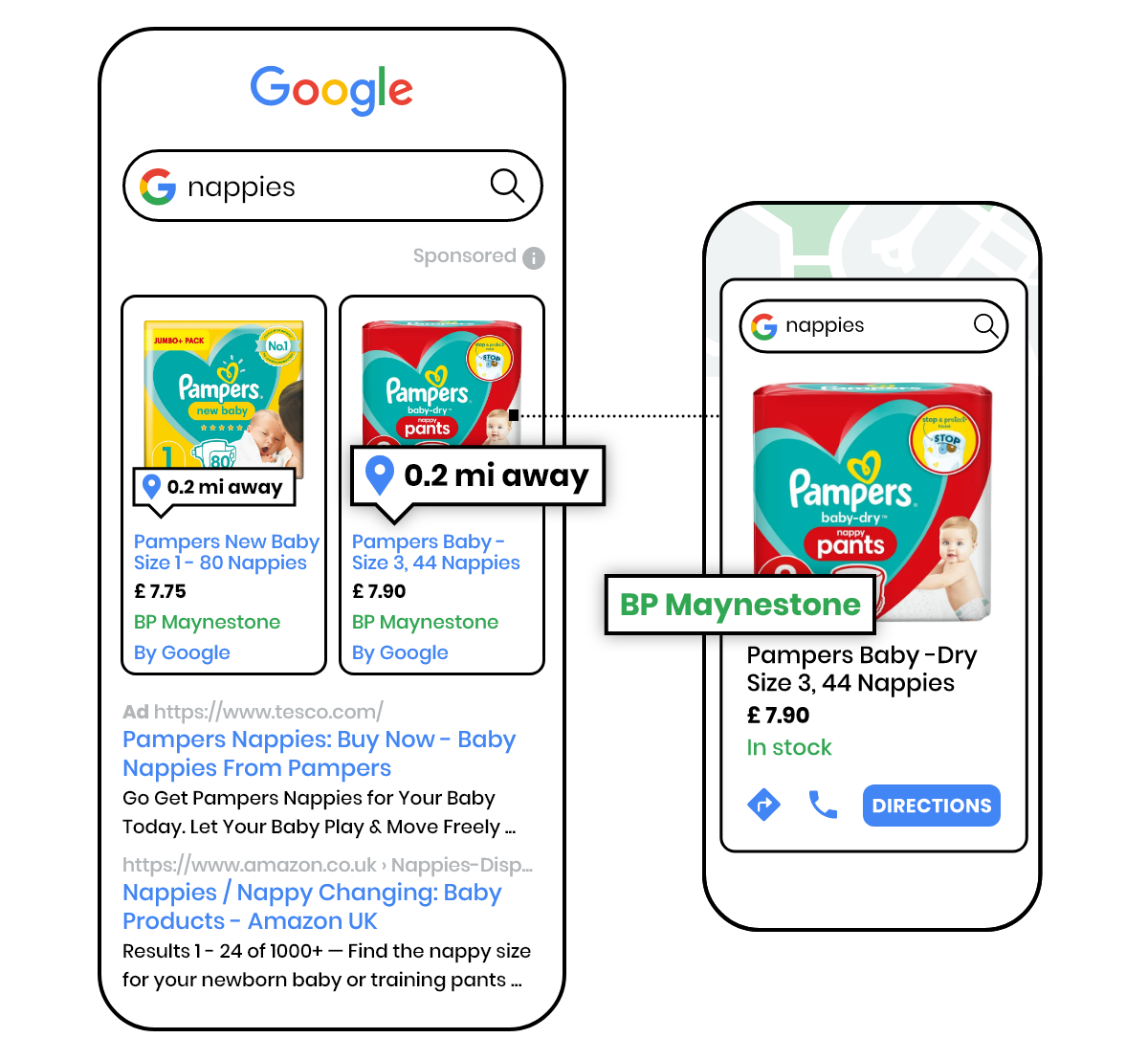 Turn online searchers into in-store customers
Local shoppers are searching for products you stock thousands of times a day in Google. Local Inventory Ads attract those shoppers to visit and buy from your store.
"Shoppers are finding we stock specific, sometimes obscure products in Google, then they come into the shop and buy other bits and pieces on top!"
Fully managed by Google Experts
Our Google-Certified customer success team locally target, optimise and monitor your ads in Google for you, so you get the best possible ROI from your investment.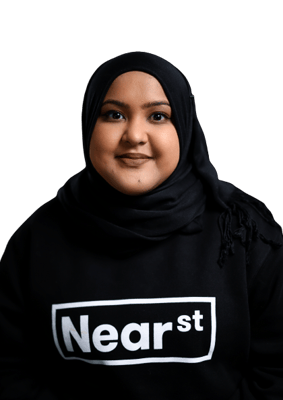 Appear automatically
NearSt matches your products with potential customers looking for them nearby; whether they're searching for "Nike AirMax Size 8" or "Gift ideas for boys".
Stay in control
Decide where your products appear with a few simple toggles. If you choose to promote your products in places like Google, stay in control of your spend with daily budgets.
Simple setup
NearSt handles the complexity of getting your products into the sites, apps and services your customers use for you. Whether we manage your ads or you already use a digital agency, we ensure your stock data is always getting to the right places.
We've driven [[500,000+]] online searchers to buy in independent and chain stores like:
"NearSt truly drives more people into your shop. One day we had half a dozen customers- all one after the other- come into my shop asking for my products that they'd found in Google."
Why 1,000s of retailers already use NearSt
See how other stores are driving more in-store footfall
Using NearSt is simple
Automated set-up, 100s of EPOS integrations and our team of Google-qualified marketing experts take the hassle out of local marketing, so you can focus on running your business.
2
We'll contact you to connect your store
3
Your products appear in Google
Get started today
Leave your details and one of our team will be in touch.
"Using NearSt helped us sell our weekend bags. Before then despite being on special offer they never sold. Since using NearSt our weekend bags are one of our most popular items. "
"Marketing sometimes can be a bit hit and miss. I can see with NearSt that it's working - as no one would otherwise ever know which products I stock behind the counter, let alone ask for it!"