Turn online searchers into
in-store

shoppers with

Our market-leading local marketing solutions help you attract online shoppers into your stores.
We've driven [[500,000+]] online shoppers to independent and chain Pharmacies like:
Be found and chosen by local shoppers
47% of pharmacy shoppers want digital inventory management to show them if items are in-stock before they go. Our local marketing technology showcases your in-store products on Google and Facebook, meaning shoppers will go to your store rather than online or local competitors.
"It's been great for us. It's given people the opportunity to see what we have available in the shop. Our regular customers also use NearSt to check that we have a product in stock that they already know they want."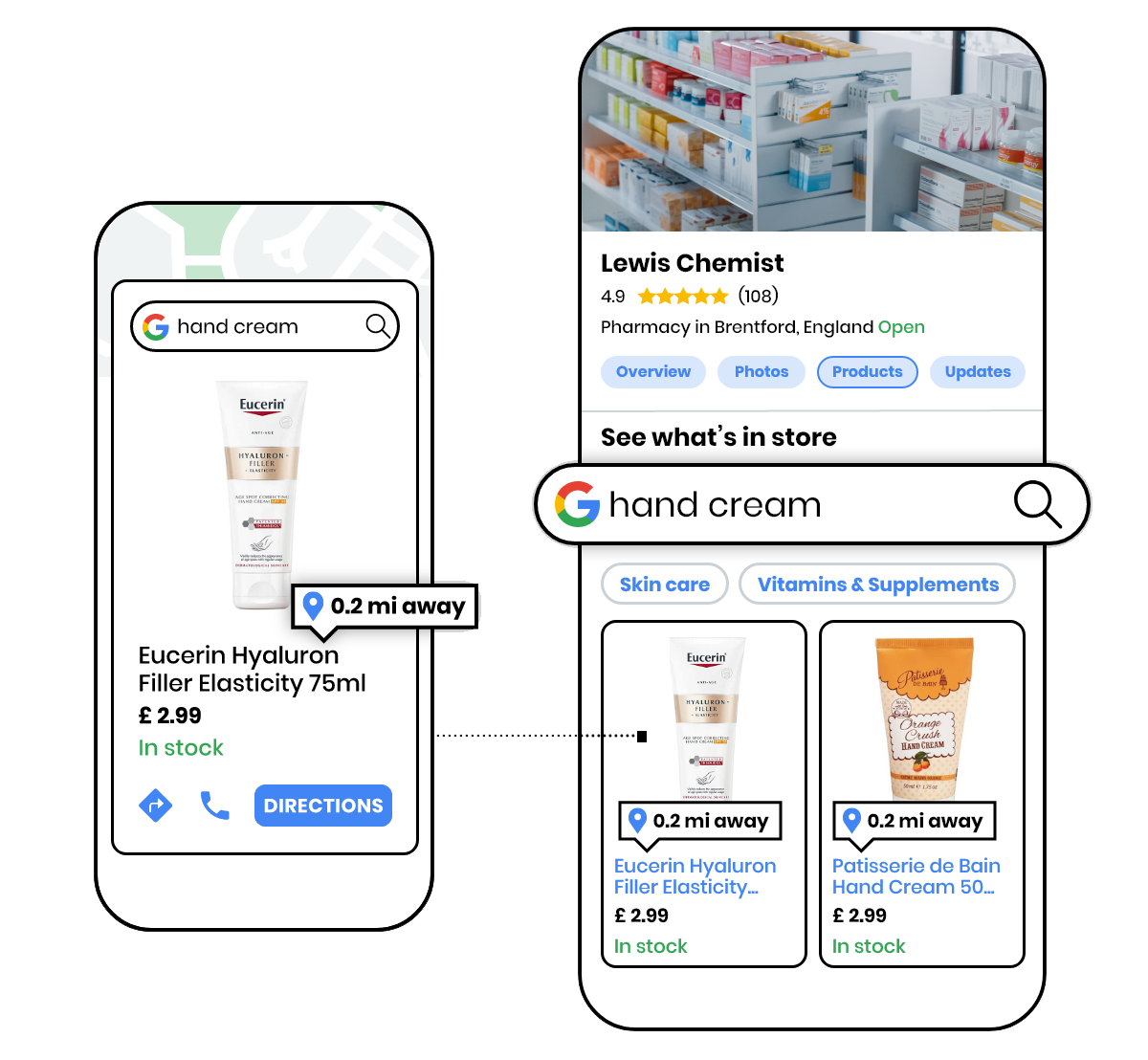 star star star star star
"Our aim was to increase visibility (online)..NearSt certainly created that."
star star star star star
"I'm chuffed people are coming in saying they've discovered us online..."
star star star star star
"NearSt is a really easy way for your shop to get found online"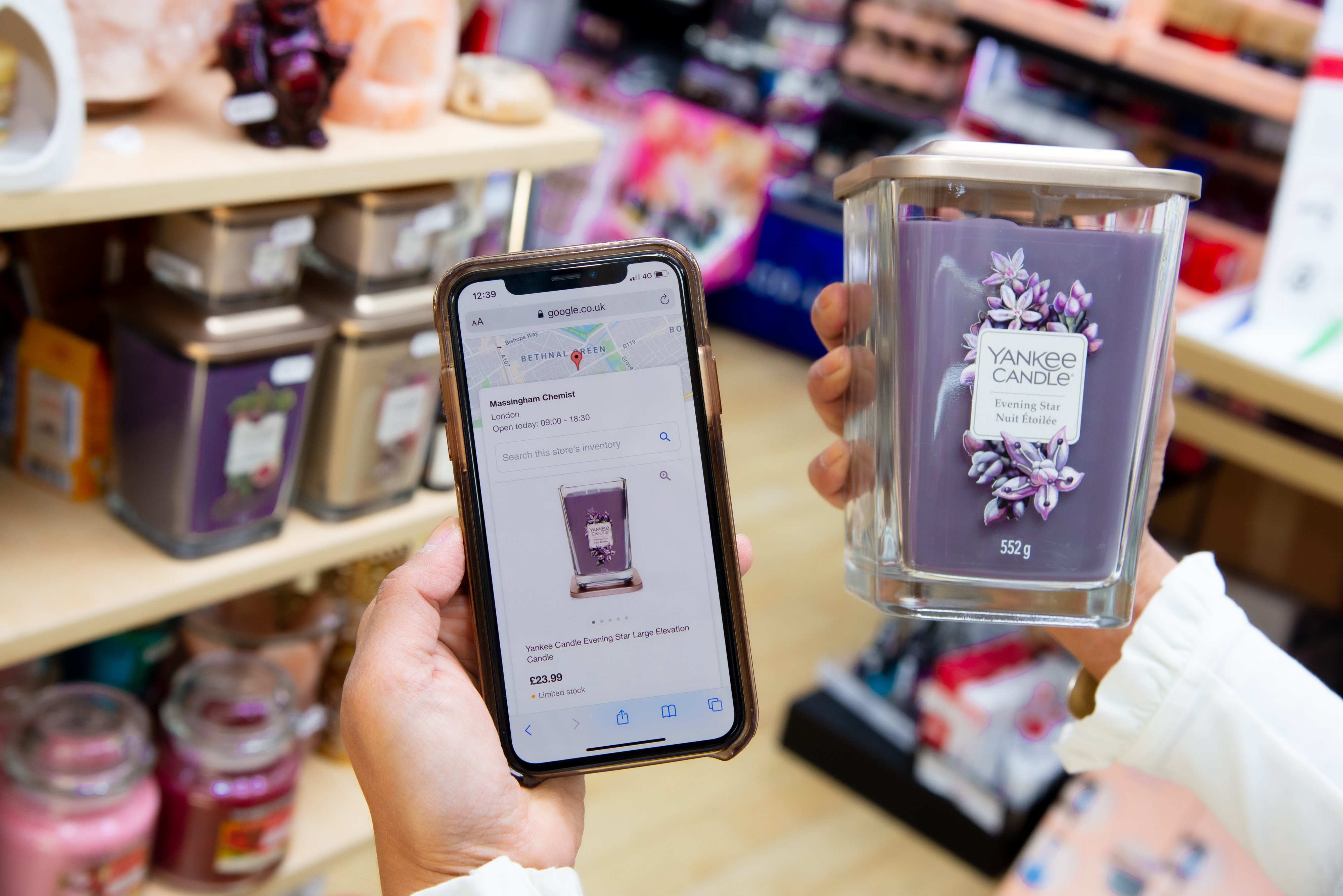 Win more local customers
81% of shoppers research online before buying. When one of those nearby shoppers is looking for a product in Google, our local ads solution places your products at the top of Google, helping you win more local customers.
"NearSt is a really easy way for your shop to get found online, especially when people are looking for particular products (which happens a lot since our range is quite speciality based)."
Know your local customers
NearSt helps you understand what local shoppers are searching for, so you can always stock what your customers want.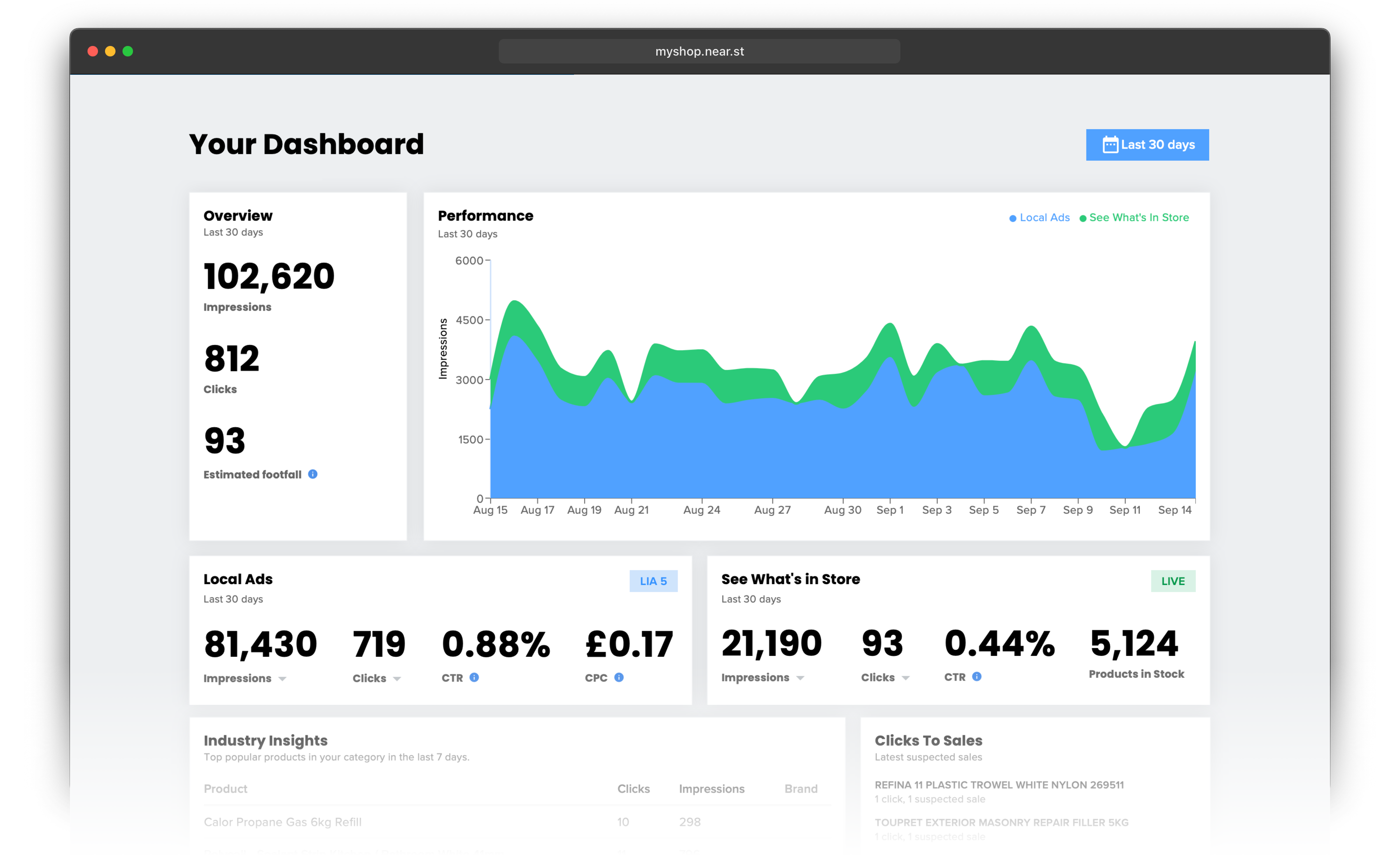 Start today with a 30 day free trial
Automated set-up and our team of Google-qualified marketing experts take the hassle out of local marketing, so you can focus on running your business.
1
Click 'start your 30 day free trial'
2
We'll connect your EPOS to NearSt
3
Your products appear in Google
Stories from the shop floor
How a rural pharmacy got their product catalogue online instantly with NearSt
Located in Suffolk's rural countryside, Clare Pharmacy is a family-run independent business with community at its heart.
Get started today
Leave your details and one of our team will be in touch.