Bring online shoppers into your health and beauty stores.
Automatically show in-store products to local customers searching nearby, and send them to your store.
Bring online shoppers into your health and beauty stores.
Attract more local customers
Searches in Google for "who has ____ in stock" are up 8,000% YoY1. NearSt makes sure they see your products and shop with you.
See a solid return on investment
Health & beauty stores promoting their products locally through NearSt see at least £14 of in-store spend for every £1 invested in Local Inventory Ads.
Fast and simple setup
Health & beauty store owners spend less than 30 minutes getting started on NearSt. We handle everything for you, so you can focus on your business.
How health & beauty stores are growing sales with NearSt
Google "Local Inventory Ads"
Show your products at the top of Google to shoppers searching for them nearby.
Google "See What's In Store"
Give your existing customers the ability to see what you have in-stock directly in Google.
Local Insights
Get a real-time view of what shoppers in your area are searching for, and industry are looking for that you might stock.
What retailers say
Mother Earth
"NearSt is a really easy way for your shop to get found online, especially when people are looking for particular products (which happens a lot since our range is quite speciality based). All of the work was done for me and I didn't have to invest any time into it."
Lorraine

You may have already heard about us

"NearSt's findings showed customers' appetite for shopping ablution products at their local high streets was on the rise"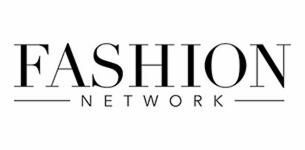 "New data reveals Britons are increasingly readying themselves for a return to the office, according to retail technology firm NearSt"
"Pandemic drives surge in online availability checks"

"NearSt's tech is helping shoppers realise that buying local is often faster and easier than ordering on Amazon"
Pricing for businesses of every size
Simple and predictable pricing, tailored to the needs of your business. All backed up by our dedicated customer success team.
✨ Save with annual billing
See all plan features ↘
Start your journey with NearSt today
Add your details and we'll be in touch within a day to help you get going.