Local marketing tools that deliver local sales
All your in-store products on Google
No website or online shop needed
10,000+ products on Google in just 2 minutes
Run and optimised by Google-certified experts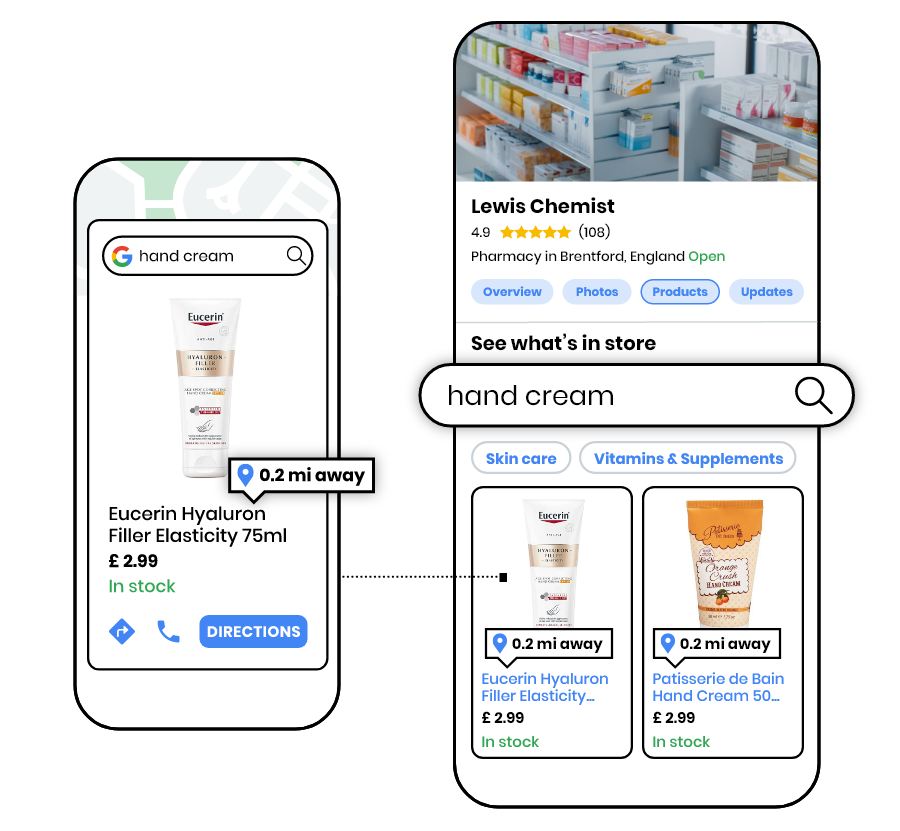 Show local customers what you stock on Google
Let shoppers search your shop's stock on your Google Business Profile to find what they're looking for. Then they'll visit your store to buy it.
You don't need a website or an online shop. NearSt will source everything automatically from your EPOS system.
Promote your in-store products with ads that target local shoppers
Automatically advertise your products on Google to local shoppers searching for the items you stock, expanding your local customer base and driving in-store sales.
Our team of Google-certified experts run and optimise everything for you, so you access powerful local marketing tools for very little time or money.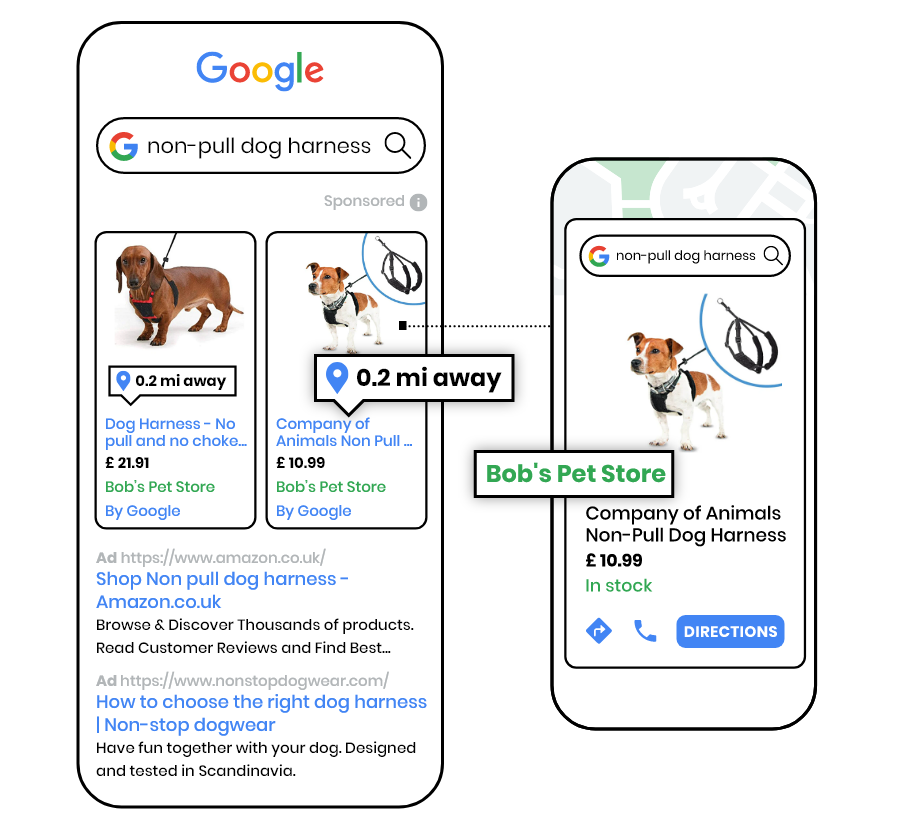 Let Google and NearSt help grow your sales
Increased local visibility
Make sure everyone in your local community knows what you sell and what's in stock.
More footfall & sales
By showing your stock on Google, you'll attract new customers and make sure existing customers shop with you more often.
Run by Google experts
NearSt's Google-certified experts run everything for you. So you can get the best of Google for very little time or money.
Join 1,000s of businesses boosting their sales with NearSt & Google
Working with NearSt has given us the opportunity to reach the people who normally would shop online, and gives them the gentle nudge to remind them to shop in-store - as we have the products available.
Dan
ed, Rigby & Mac
We've had customers walk in with their phones asking for specific products, saying they didn't know we existed, it's creating a lot of awareness. NearSt has made our lives so much easier!
Harsha
Massingham's Chemist
It took us a year to get 500 products on our website and with [NearSt] 29K products got online instantly. We've had customers coming in telling or staff exactly what they were looking for with their phones in their hands.
Steve
Tonwood Home Hardware
Start your free trial today
Try NearSt for 30 Days. Get started in 2 minutes.
86% of shops using NearSt have seen an improvement in both footfall and sales
All your in-store products on Google
No website or online shop needed
10,000+ products on Google in just 2 minutes
Run and optimised by Google-certified experts